April Fool!
Friday, 1 April 2016 | Karla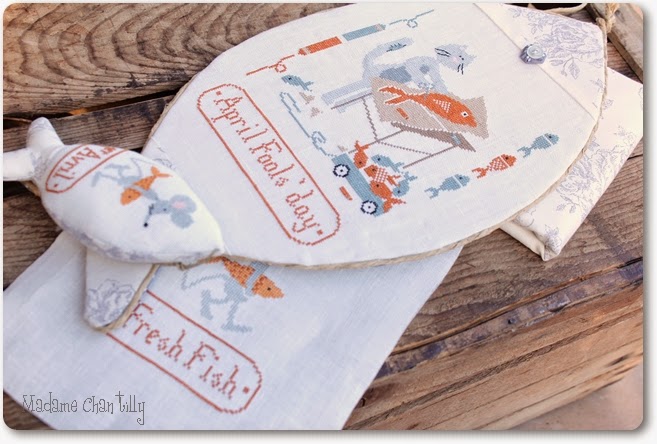 April Fool's Day is here again! In France and Italy, it's April Fish (poissons d'avril or pesce d'aprile respectively) where the game is to try to pin a paper fish to your victim's back without them noticing.
Pesce d'Aprile are two April Fool inspired cross stitch designs from Madame Chantilly. It also provides the graphs for the text "April Fool's Day", "I need a holiday", "Fresh Fish", "Aujourd'hui poisson", "Oggil Pesce", "1er Avril" and "1o Avril" (those last two should be superscripts but I can't work out how to do that on my Mac).
There are only 9 DMC colours used in this leaflet, and it's stitched on the fabric of your choice, making it an affordable springtime treat. The design size will alter based on the text you choose, but approximate sizes and all of the threads required are given on the Pesce d'Aprile product page.